This is your one stop Diet Shop, where you can find diet products
that will suit your needs:
Please note that these are affiliate links (disclosure policy)- in other words:

They are not products ordered directly from me, but from the supplier
I get a little commission if you order something when you clicked through this shop
You still pay the same price you would have from the supplier – I just get a little commission which they pay
I try my best to provide only programs or products that I personally trust
As you can see, here are not allot of products, because I don't really endorse
diet products, only the ones who can help you the healthy way: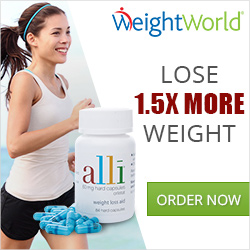 Diet eBooks:
You can sign up for a free short report of the Lose your belly diet here.
Sign up for free email about heart health and living a healthy lifestyle here and receive a free eBook on 7 Heart healthy foods for Lonivity
If you enjoyed your shopping experience, be sure to visit again, sometimes there are
specials and sometimes new products added.
If you join my e-mail list (by signing in at the bottom of this page – in the footer area), I can send you
special codes for discounts on products as soon as I receive them and you will also be kept up to
date on what is hip and happening on all-about-life-tips.com.
Please remember these will alternate between diet tips, beauty tips, homeschool tips, making money online tips
and life tips, bare with me if you do not get an email in your line of interest (Except if you indicated in
your email signup which you prefer.)
Also note that I will not send you spam, I hate it as much as you do.
If you subscribe with Feedburner email, you will automatically receive any posts I publish,
but choosing this option will not allow me to send you the special codes for products on special,
but the choice is yours.