Is email marketing giving you headaches?Get some questions answered and a free booklet.
Please read the warning at the bottom of this post!
Whether you would like to admit it or not, AWeber is one of the leading companies in email marketing. If you look at your subscriptions to the most popular websites, as mentioned in who to trust if you want to make money online,  you will see that they use AWeber. There is a reason why, as you will see when you get your free email marketing book from aweber right here: aweber-overview
Great news, now you can try out AWEBER for Free (where it used to be for one dollar)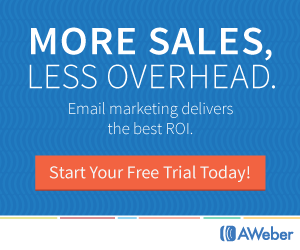 If you already have AWeber and need help to Manage multiple email marketing campaigns, this video is for you:

Automate Your Email Marketing with AWeber
But, here's the warning: If you don't have over 50 page views per day and your following on facebook, twitter or any other social media is not high, don't subscribe to AWeber yet. The thing is for you to get subscribers and if you don't have enough traffic to your site, you will not get enough subscribers to your emails. The main objective is to be able to pay for the subscription and you must generate money to be able to do that, otherwise it will come out of your own pocket. Be sure that you are generating income already.
Was this article on email marketing headaches, some questions answered helpful?
Please feel free to leave your comment at the bottom, and certainly some more helpful information will be great.