Let's get a little more dyslexia insight
another description of Dyslexia would be "a disturbance of the ability to read"
So to get a little more dyslexia insight, let's take a look at the symptoms of dyslexia:
It is roughly described as Difficulty in reading as a result of a brain lesion. Similarly shaped letters cause the person to transpose ("pot" for "top") or reverse ("b" for "d")
For dyslexia insight we also need to look at the causes of dyslexia:
Dyslexia is sometimes called hyperactivity, but there is a partial difference. Dyslexia is a complex syndrome rather than a simple disorder.
In some instances, a true organic or biochemical brain injury has occurred. But most of the time, the problem is more easily treatable.
If you are truly looking for deep insight into Dyslexia, this article What is Dyslexia is in depth and covers every aspect of Dyslexia including signs and symptoms.
(Another interesting article I found there is What your handwriting says about your physical health.)
Dyslexia insight tip no 3:
Let's take a look at some natural remedies for dyslexia:
Food allergies should be located and eliminated. Food sensitivities can produce learning disabilities which may appear to have organic origin. Especially beware of sugar, wheat, possibly certain other grains, milk products and meat. One or more (often several) of these may be the problem.
Sometimes, taking hydrochloric acid (betaine HCI) and digestive enzymes may be necessary for a while.
Dyslexia insight tip no 4:
Sometimes a child or person looks like they may have dyslexia, but then it could just be that they did not learn correctly.
My daughter (while she was in public school) had this huge tendency to either leave out letters when she writes a word or she turned around everything, like writing "beats" instead of "beast". When she was in first grade, she wrote her "b" and "d" correctly, but then all of the sudden in grade 2 she started turning them around and got confused to which is which. This is clearly an example of the teacher confusing the children.
I can be bold enough to say that, because my son was with the same teacher in grade 2 and although she was a great teacher, she confused him as well, he just recovered allot faster than my little girl.
Now that she is being homeschooled, it is my responsibility to teach her correctly and she has improved allot. I can see that when she is under pressure, she still starts to turn words around and then I just tell her to stop and think before she writes.
If you use the right programs to help your children, they will learn how to spell and write correctly.
One great program you might want to consider is all about reading, which is great in helping you to teach your children.
Whether you are homeschooling or looking for an add-on program to help your children who are struggling, you can go to all about reading
Here you will find a tried and tested program to help your children.
Let's take a look at why All About Reading can teach your child to read:
It is because they start with preventing failure. Their exclusive, groundbreaking program teaches reading in a way that it has never been taught before by preventing reading failure. To prevent reading struggles, children must learn five very important skills before they are taught to read. That is why they start the program with Level Pre-1, which teaches pre-readers these big five skills, which are:
Print awareness: understanding how language is used.
Letter knowledge: learning and understanding the alphabet
Phonological awareness: learning to hear and identify the different sounds in words.
Listening comprehension: the child's ability to understand the meaning of the words he/she hears and relate to them
Motivation to read: developing an eagerness and willingness to read
How you teach is also important, and that is where they help you!!!
The best news is your child does not have to have dyslexia to benefit from this program,
it is great for any child!!!
No need to wait, take a look at All About Reading right now and see how you can help your child.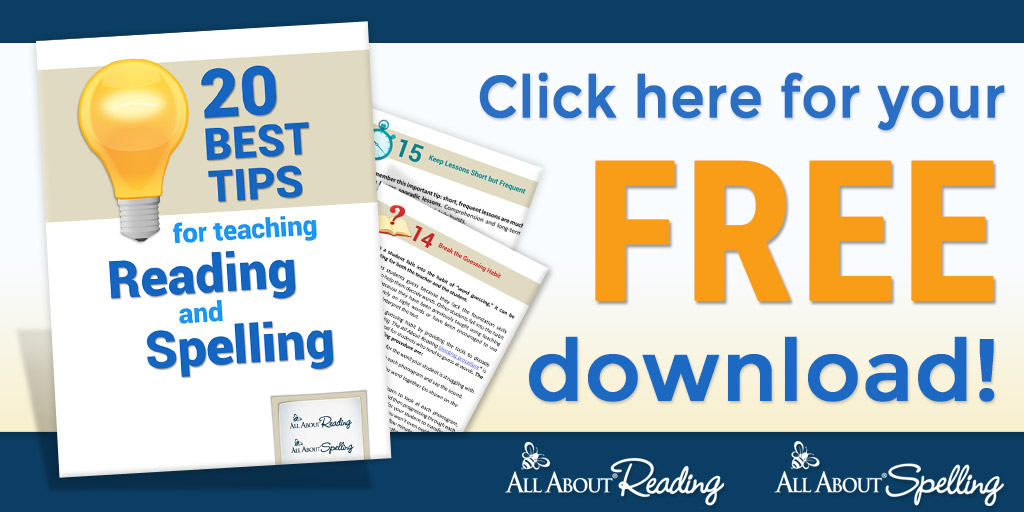 If you look around you, the most important things for a person to learn is reading, writing, and math. without these basic principles, they are lost.
As parents, it is our responsibility to help our children be their best!!
Don't be selfish, share
If you found this dyslexia insight helpful, I am sure your friends will too, so don't be shy, share!!
Related articles